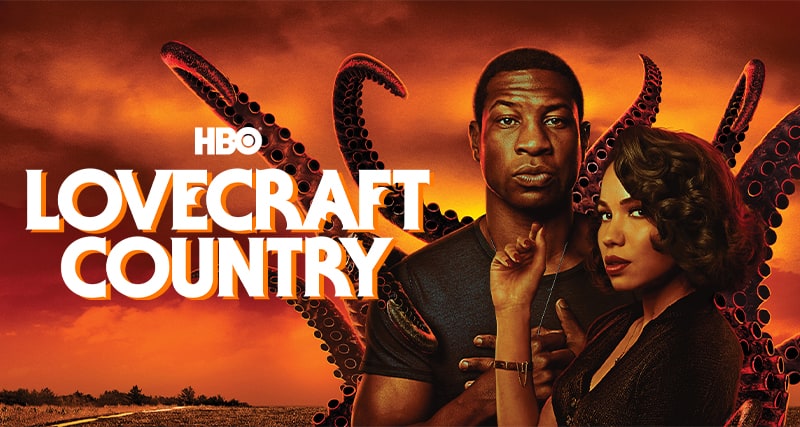 Lovecraft Country
New season starting August 16 on Sundays.
Atticus Black joins his friend Letitia and his Uncle George to embark on a road trip across 1950s Jim Crow America in search of his missing father.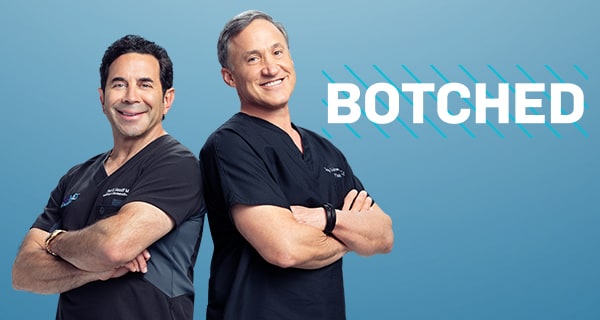 Botched: season 6
Mondays at 9 p.m. (ET)
When someone has cosmetic surgery, it doesn't always turn out as planned. So what happens when a procedure is botched? If they're on this reality programme, they head to renowned plastic surgeons Paul Nassif and Terry Dubrow, who try to reverse damages from the original procedure.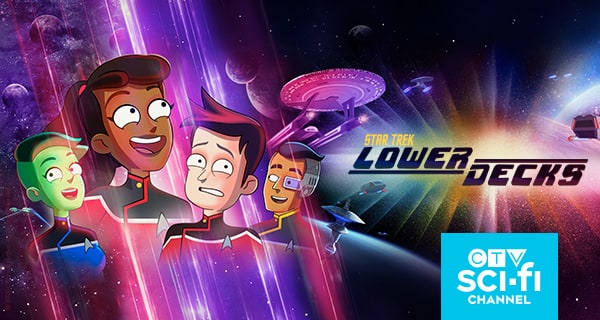 Star Trek: Lower Decks
Thursdays at 9 p.m. (ET)
Developed by Emmy Award winner Mike McMahan (Rick and Morty, Solar Opposites), Star Trek: Lower Decks focuses on the support crew serving on one of Starfleet's least important ships, the U.S.S. Cerritos, in 2380. Ensigns Mariner, Boimler, Rutherford and Tendi have to keep up with their duties and their social lives, often while the ship is being rocked by a multitude of sci-fi anomalies.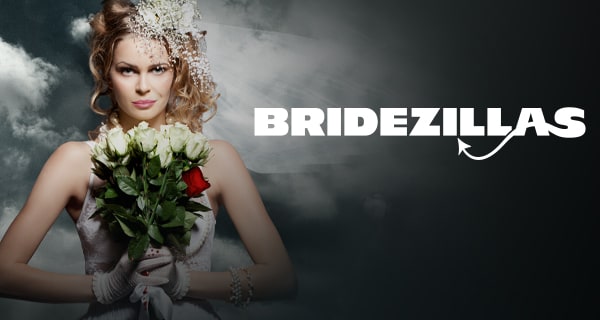 Bridezillas: season 10
Tuesdays at 7 p.m. (ET)
Bridezillas celebrates the craziest, most over-the-top brides wreaking wedding day hell with epic meltdowns, family feuds and social media wars. As they take the plunge to the altar, they vow no one will get in the way of their "perfect" day.
TV AnywhereTM service
Access the largest selection of channels at home and on the go on the screen of your choice.
The best TV-watching app
Learn how to access live and on demand channels as well as your recordings on all your mobile devices.
Finding your TV channels is easy
Use our online tool to easily find the channels you are looking for. You can search by channel number or network on your tablet, smartphone or computer.
Fibe TV app is available with select compatible devices. Download & Go is only available for recordings on smartphones and tablets. Requires Mobile network or Wi-Fi connection (except to watch your downloaded recordings). A PVR is required to manage and watch your recordings; recordings available for maximum 60 days with the Fibe TV app. Select live and on demand channels/content from your TV subscription is available for viewing. More channels/content are available over Wi-Fi at your home with a Bell Aliant Internet connection vs. with a third party Internet connection or outside your home. Content viewed over Wi-Fi at home will count towards your monthly Internet data usage (if applicable). Mobile data charges may apply. Channels/content subject to change without notice and blackout periods may apply. Viewing live content with Google ChromecastTM, Apple TV (4th gen. or 4K box), Amazon Fire TV (basic edition or higher), Android TV (Google-certified) or AirPlay is only available within your home and an unlimited Bell Aliant Internet connection is required. Viewing on the Fibe TV app is available up to HD and picture quality may vary based on Internet speeds. Other conditions apply.
Fibe is a trademark of Bell Canada. Crave, STARZ, and all associated logos are trademarks of Bell Media Inc. All rights reserved. HBO® and related service marks are the property of Home Box Office, Inc., used under license. All rights reserved. SHOWTIME and related logos are trademarks of Showtime Networks Inc., used under license. All rights reserved. All other marks and images are the property of their respective owners. All rights reserved. © 2019 Twentieth Century Fox Film Corporation. All rights reserved.