His Dark Materials: season 2
Mondays starting November 16 at 9 p.m. (ET)
Based on author Philip Pullman's beloved trilogy, His Dark Materials follows Lyra, a brave young woman from another world.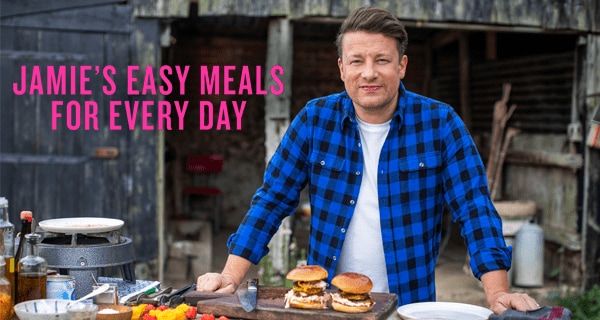 Jamie's Easy Meals For Every Day
Mondays at 9 p.m. (ET)
In this brand new series, join Jamie Oliver at his home in Essex, where he is cooking up tasty, healthy recipes from his new book 7 Ways: Easy Ideas for Every Day of the Week. Jamie empowers viewers to get in the kitchen and make these fun and fantastic recipes their own, and enjoy really great food every day of the week.

Star Trek Discovery
Thursdays at 9 p.m. (ET)
Season 3 finds the U.S.S. Discovery crew landing into an unknown future far from the home they once knew. Now living in a time filled with uncertainty, the crew, along with the help of some new friends, must work together to restore hope to the Federation.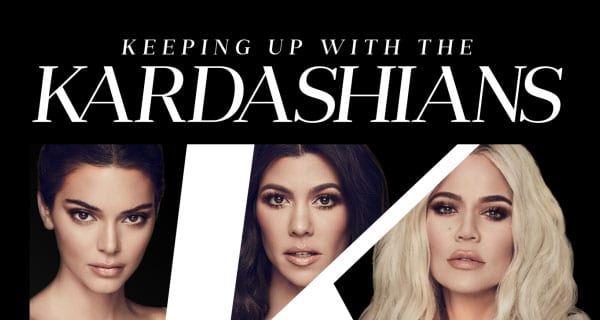 Keeping Up With the Kardashians: season 19
Thursdays at 8 p.m. (ET)
The Kardashian family tries to recover from the drama of Christmas. Khloe plans a baby shower for her best friend Malika who wrestles with the reality of becoming a single parent. Kourtney gets into cuddling and breaks out of her comfort zone by forcing herself to be more affectionate. Khloe and Scott begin the next phase of their prank on Kris.
TV AnywhereTM service
Access the largest selection of channels at home and on the go on the screen of your choice.

The best TV-watching app
Learn how to access live and on demand channels as well as your recordings on all your mobile devices.
Finding your TV channels is easy
Use our online tool to easily find the channels you are looking for. You can search by channel number or network on your tablet, smartphone or computer.
Fibe TV app is available with select compatible devices. Download & Go is only available for recordings and select on demand content which require a subscription on smartphones and tablets. Requires mobile network or Wi-Fi connection (except to watch your downloaded content). A PVR is required to manage and watch your recordings; recordings available for maximum 60 days with the Fibe TV app. Select live and on demand channels/content from your TV subscription is available for viewing. More channels/content are available over Wi-Fi at your home with a Bell Aliant Internet connection vs. with a third party Internet connection or outside your home. Content viewed over Wi-Fi at home will count towards your monthly Internet data usage (if applicable). Mobile data charges may apply. Channels/content subject to change without notice and blackout periods may apply. Viewing live content with Google ChromecastTM, Apple TV (4th gen. or 4K box), Amazon Fire TV (basic edition or higher), Android TV (Google-certified) or AirPlay is only available within your home and an unlimited Bell Aliant Internet connection is required. Viewing on the Fibe TV app is available up to HD and picture quality may vary based on Internet speeds. Other conditions apply.
Fibe is a trademark of Bell Canada. Crave, STARZ, and all associated logos are trademarks of Bell Media Inc. All rights reserved. HBO® and related service marks are the property of Home Box Office, Inc., used under license. All rights reserved. SHOWTIME and related logos are trademarks of Showtime Networks Inc., used under license. All rights reserved. All other marks and images are the property of their respective owners. All rights reserved. © 2019 Twentieth Century Fox Film Corporation. All rights reserved.