The Home phone the most Canadians count on.1
Reliability you can trust

Great sound quality

Affordable long distance plans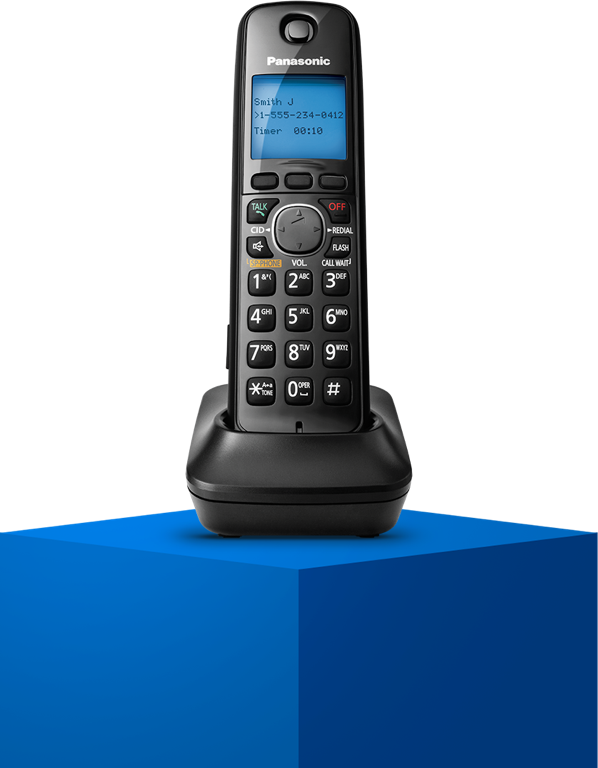 A one-time service charge between $35 and $95 applies, depending on service location and work required.

Additional charges of $5 to $21 apply when combining with select features or services, based on location. Call us at 1 888 214-7896 for details.
A bundle packed with awesomeness.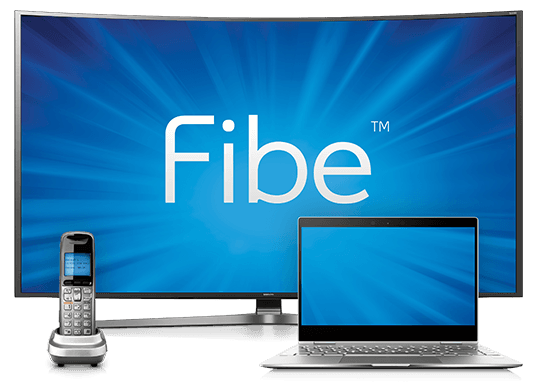 A bundle packed with awesomeness.
Fibe Internet
Download speeds of up to 150 Mbps

Unlimited usage

The best Wi-Fi technology
Fibe TV
The major networks and some of the most popular specialty channels like CBC, CTV and Global
View included channels

HD-capable receiver
Home phone
Up to 8 calling features

20¢/min. Canada and U.S. calling
Enjoy a credit of
$19/mo.
* for 1 year.
Right now, pay only:
Current price $203.95/mo.
Prices may increase during subscription.
*Credit earned at end of full billing period.
$59.95 one-time installation fee applies.†
Offer details
Available to new residential customers where access/technology permit. Customers who subscribed to a bundle of 2 services or more in the last 90 days are not eligible. Subject to change without notice; not combinable with other offers. Taxes extra. Customer must opt to receive e-bill.
Current as of March 19, 2021. Your promotion consists of a monthly credit off the current price. The current price is subject to increase during your subscription. If the current price increases your monthly price will increase but you will continue to receive your monthly credit during the promotion. Pricing is based on continued subscription to: Fibe Good 3-service bundle at $184.95/mo. ($203.95/mo., less $19 credit for 12 months). Any change made to services may affect the price and/or result in the loss of credits or promotions, as the case may be, as eligibility conditions may vary.
Installation: Includes installation of up to 2 additional receivers. Home phone: In non-regulated areas. In regulated areas, this fee may be waived and a CRTC required phone activation charge may apply. Includes 1 jack at service entry point (if none). A government 911 fee of $0.43/mo. applies.
TV: Each additional TV requires one HD receiver ($8/mo. rental fee). Receivers are rented and may be new or refurbished at Bell's choice.
Internet: Fibe 150 Internet package : Download speed up to 150 Mbps. Upload speed up to 150 Mbps. Speed experienced on the Internet may vary with your technical configuration, Internet traffic, server, your environment, simultaneous use of IPTV (if applicable) and other factors.
Home phone: By default, direct-dialed Canada and US long distance is 20 ¢/min. While the most popular calling features such as Call Display, Call Waiting and Voicemail will continue to be available with Home Hub 3000, Call Return – Busy Call and Speed Call will no longer be available. Call Return – Missed Call and 3-Way Calling are only available on a subscription basis.
Fibe is a trademark of Bell Canada.
Based on number of subscribers in Canada as of June 30, 2020.
Our stores are open in accordance with local government guidelines. Some stores may offer only essential services. Book an appointment online or call your local store before your visit.
Skip the waiting time and get the next available representative to call you now.
Have a Bell representative call you at the time of your choosing.
Additional CRTC regulated charge will apply to all residential customers living in the following communities:
| Communities | Monthly charge |
| --- | --- |
| Arnold's Cove | $1.05 |
| Badger | $5.00 |
| Bellevue | $5.00 |
| Bell Island | $2.30 |
| Belleoram | $1.05 |
| Benoit's Cove | $4.20 |
| Birchy Bay | $5.00 |
| Bishop's Falls | $2.30 |
| Black Duck Cove | $2.30 |
| Bonavista | $1.15 |
| Branch | $1.15 |
| Brent's Cove | $4.20 |
| Brig Bay | $5.00 |
| Brigus | $4.20 |
| Brown's Arm | $4.20 |
| Burin | $1.15 |
| Campbellton | $5.00 |
| Cape Broyle | $1.05 |
| Catalina | $1.15 |
| Chapel Arm | $1.15 |
| Charlottetown (Bonavista Bay) | $5.00 |
| Codroy | $3.10 |
| Come by Chance | $1.05 |
| Comfort Cove - Newstead | $5.00 |
| Cook's Harbour | $5.00 |
| Coomb's Cove | $2.30 |
| Degras | $5.00 |
| Englee | $1.15 |
| English Harbour East | $4.20 |
| English Harbour West | $1.05 |
| Fermeuse | $1.05 |
| Fogo | $1.15 |
| Forteau | $1.05 |
| Garnish | $5.00 |
| Gaultois | $1.05 |
| Glenwood | $2.50 |
| Green Island Cove | $2.30 |
| Greenspond | $5.00 |
| Greay River | $5.00 |
| Griquet | $5.00 |
| Harbour Main | $5.00 |
| Harry's Harbour | $5.00 |
| Hawkes Bay | $4.20 |
| Heart's Delight | $5.00 |
| Hermitage | $1.15 |
| Hickman's Harbour | $5.00 |
| Hillgrade | $5.00 |
| Hillview | $5.00 |
| Island Harbour | $2.30 |
| Isle aux Morts | $4.20 |
| Jackson's Arm | $1.15 |
| Jamestoan | $5.00 |
| Jeffreys | $5.00 |
| Joe Batt's Arm | $1.05 |
| King's Cove | $1.05 |
| King's Point | $4.20 |
| L'Anse Au Loup | $1.05 |
| Lamaline | $5.00 |
| Lark Harbour | $3.10 |
| Little Bay | $2.30 |
| Little Harbour | $2.30 |
| Little Heart's Ease | $5.00 |
| Long Harbour | $1.15 |
| Long Pond | $2.50 |
| Lourdes | $5.00 |
| Lower Island Cove | $5.00 |
| Lumsden | $2.30 |
| Main Brook | $5.00 |
| Marystown | $1.15 |
| McIvers | $2.30 |
| Milltown | $1.05 |
| Ming's Bight | $4.20 |
| Monroe | $5.00 |
| Moreton's Harbour | $4.20 |
| Musgravetown | $5.00 |
| New Harbour | $1.15 |
| Newman's Cove | $4.20 |
| Norris Arm | $5.00 |
| Northwest River | $5.00 |
| Old Perlican | $1.15 |
| Pasadena | $2.50 |
| Plate Cove | $1.05 |
| Port au Port | $4.20 |
| Port Blandford | $5.00 |
| Portugual Cove | $4.20 |
| Pouch Cove | $2.50 |
| Princeton | $5.00 |
| Ramea | $5.00 |
| Red Bay | $5.00 |
| Reef's Harbour | $1.05 |
| River of Ponds | $2.30 |
| Roddickton | $1.15 |
| Rose Blanche | $2.90 |
| Rushoon | $5.00 |
| Seal Cove (Fortune Bay) | $1.15 |
| Seal Cove (White Bay) | $2.30 |
| Seldom | $1.15 |
| Sop's Arm | $1.05 |
| South Brook | $4.20 |
| St. Alban's | $1.05 |
| St.Bride's | $5.00 |
| St.George's | $5.00 |
| St.Lewis | $5.00 |
| Stephenville Crossing | $2.50 |
| Summerford | $1.15 |
| Summerside | $4.20 |
| Torbay | $4.20 |
| Trout River | $1.15 |
| Upper Island Cove | $5.00 |
| Western Bay | $2.30 |
| Westport | $1.15 |
| Whitbourne | $1.15 |
| Wild Cove | $5.00 |
| Witless Bay | $3.10 |
| Woody Point | $4.20 |