Phones and accessories
Phones and accessories
Details page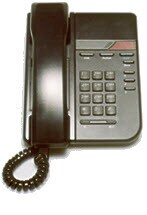 Vista 10
This corded phone offers simple convenience with features like programmable memory keys and last number redial.
Highlights
3 programmable memory keys let you store frequently called numbers
A visual ringing light flashes when the phone rings*
Call again in a flash with last number redial
A Link button to make it easy to use Calling Waiting and 3-Way calling (if you subscribe to them) *
Hold key with indicator light
Adjustable receiver and ringer volume control
Bilingual prompts
Hearing aid compatible
Desk or wall mountable
*Optional calling features are not included in the price of the phone.
Details page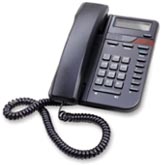 Vista 150
This corded phone is Call Display/Visual Call Waiting capable with a two-line display window, message waiting indication light, 25 number callers log and more.
Highlights
Two-line display window enables Call Display and Visual Call Waiting
Option to log all calls, unanswered calls, or no calls 4 feature keys provide one-touch access to optional calling services such as 3-Way Calling*
Visual message waiting indicator
Visual ringing/extension-in-use/hold indicator
Programmable call timer
Separate handset and ringer volume control
Bilingual prompts
Hearing aid compatible
Desk or wall mountable
If you subscribe to Call Display, this phone will "log" the names and numbers of the last 25 callers
Save time with four-number speed dial
Hold button
Call again in a flash with last number redial
Multi-function indicator light (incoming call, extension-in-use, message waiting*, and Hold)
*Optional calling features are not included in the price of the phone