Mobility
Discover the TCL 30 series
Enjoy stunning displays, powerful AI cameras, crisp sound and Super Bluetooth® technology – all at an affordable price – on Canada's best 5G network.1
True-to-life visuals
Experience clarity brought by the 6.66" FHD+ AMOLED screen, powered by NXTVISION™ technology.
A camera that captures every detail
Experience stunning photos in high-resolution detail with a powerful AI 50 MP triple camera.
Enhanced battery power
Enjoy a 5010 mAh battery to power all-day tasks or browsing on the go.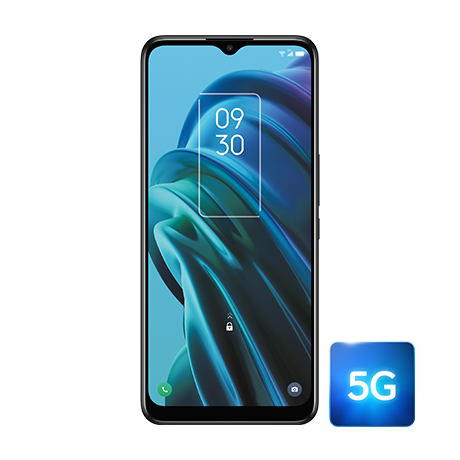 Lightning-fast 5G speeds
Upload, download and stream content on Canada's best 5G network.
Seamless viewing and intelligent display
Enjoy stunning image and video quality on a 6.52" V-notch LCD FHD+ screen.
A camera that captures every detail
Capture the perfect shot every time with a powerful 13 MP AI camera, plus 2 MP Macro and Depth lenses.
Everything you do is better on a better network – and think of the thousands of things you do.
With Bell, you get 66% more LTE coverage and 42% faster download speeds across Canada than on the next-largest national network.2
The TCL 30 5G and 30 XE 5G. Built for speed. With access to Canada's best 5G network 2, you can stream, download, browse and share at blazing-fast speeds from coast to coast.
Get the most out of your TCL device when travelling – Bell offers the most LTE roaming destinations.
Unlimited data for the entire family.
Get unlimited data for all the devices in your family on Canada's best network.3
BONUS: save $20/mo. $20 per monthfor every family member you add.4
Learn more
Online only
Save $50 when you buy online. 5
Get a new phone on an eligible 2-year plan, or bring your own.
Bring your own phone
View our amazing selection of TCL smartphones
Viewing enhanced with NXTVISION™.
Every detail is brought to life in stunning crystal-clear quality on the TCL 30 series' screen. Reduce eyestrain and watch in comfort using low blue-light technology.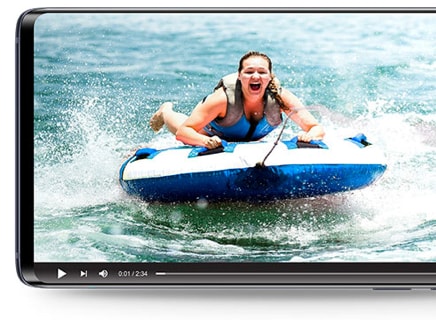 * Current as of July 20, 2022. Offer valid with an eligible 2-year or 30-day plan. New activations only or upgrades are eligible. Applicable to smartphones only; not eligible on tablets, Mobile Internet or IoT products. Bill credit is comprised of waived one-time Connection Service Fee ($50) applied as a separate credit by your 2nd or 3rd billing period.
As ranked by PCMag. A trademark of Ziff Davis, LLC. Used under license. Reprinted with permission. © 2022 Ziff Davis, LLC. All Rights Reserved. See bell.ca/5G. Based on a third party score (Global Wireless Solutions OneScore™) calculated using wireless network testing in Canada against other national wireless networks. See bell.ca/network.
Based on a third party score (Global Wireless Solutions OneScore™) calculated using wireless network testing in Canada against other wireless networks of combined data, voice, reliability and network coverage.
Based on a third party score (Global Wireless Solutions OneScore™) calculated using wireless network testing in Canada against other national wireless networks of combined data, voice, reliability and network coverage. See bell.ca/network for details.
Current as of May 5, 2022. Available with new activation when adding additional lines on eligible 2-year plans (excluding Business, Tablet and Mobile Internet plans). There must be a primary subscriber activated on the account with an eligible rate plan to receive a $20 per line discount. Primary line not eligible for additional line discount.
Current as of November 29, 2022. Offer valid with an eligible 2-year or 30-day plan. New activations only. Applicable to smartphones only; not eligible on tablets, Mobile Internet or IoT products. Bill credit is comprised of waived one-time Connection Service Fee ($50) applied as a separate credit by your 2nd or 3rd billing period.
Current as of April 4, 2023. With a new activation or upgrade. A $50 one-time Connection Service Fee applies. At participating locations. Must be 18 years or older and legal owner of the phone traded in. Max. 1 phone per trade-in. The minimum trade-in value of the device must be $25. Rebate applies at the time of purchase on the price of the device and/or accessories in store after taxes. Amount of rebate depends on the value of the phone. Device must power on and be functional. See bell.ca/trade-in for details