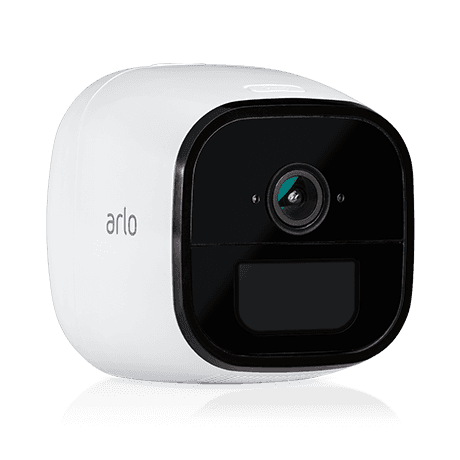 Arlo Go data plans
Connect your Arlo Go security camera to the Bell LTE network with these rate plans and monitor your home or property anywhere and any time. Arlo Go works wherever Bell LTE network coverage is available across Canada.1
Promo
Add to an Unlimited Share plan
Add an Arlo Go to your existing Unlimited Share smartphone plan and get unlimited data usage for both devices with no overage fees.
$5/mo.
Conditions apply.2
Add to a Connect Everything plan
Share the data from your existing Connect Everything smartphone plan with your Arlo Go.
$10/mo.
Additional plan information
Available to existing customers only.
Additional data is $10/100 MB up to 800 MB, $0.15/MB thereafter.
The one-time Connection Service Fee ($

50

) is waived.
Please note that pay-per-use rates will be increasing as of November 1, 2021. Learn more.
Sign up for a Flex plan
Get a flexible plan that automatically adjusts according to your usage each month.
Additional plan information
The monthly fee starts at $10/month and automatically adjusts based on how much data you use.
Additional data over 10 GB is $10/GB.
The one-time Connection Service Fee ($

50

) is waived.
The Arlo Go camera activates when it detects motion. Assuming that you are using Optimized or Best Battery Life video settings and that your camera records for approximately five minutes per day, over the course of one month, you can expect usage of 850 MB (0.85 GB). Using a higher-quality video setting increases data usage.
Additional details
The one-time Connection Service Fee ($50) is waived. Additional one-time fees are subject to change over time. See bell.ca/onetimefees for details. Additional important Bell SmartPay conditions: see full FAQs.
Bell SmartPay is available with new activations (or eligible upgrades) on eligible 2-year rate plans. Purchase financing provided by Bell Mobility, on approved credit. Cost of borrowing is $0.
If you end your Bell SmartPay Agreement early, then your remaining device payments will become due immediately. If you are ending your Service Agreement at such time as well, the remaining balance on your Agreement Credit (plus applicable taxes) will become due immediately. The Device Return Option deferred amount (if applicable) will also come due. Available with compatible devices.
Your Bell SIM card may not be compatible with all Bell devices. See Bell Mobility Terms of Service for more details.
Offer valid with new activations or upgrades on an eligible 2-year or 30-day plan. Primary subscriber activated on the account must have an Unlimited Share smartphone plan. If you change your smartphone rate plan to a non-eligible rate plan, your Unlimited Share Arlo Go plan pricing will increase to $10/mo. Arlo Go plan will include unlimited data usage at speeds of up to 512 Kbps.